TL 9000 Telecommunications Standard Implementation (QMS)
Following a standard set of rules, especially when you run an organization, brings in lots of benefits. If you don't know what those benefits are, you've come to the right place. ISO sets standards for almost every organization in the world.
These regulations or standards focus on improving your business, maintaining and sustaining a good quality of your product and services, fulfilling customer satisfaction, and promoting safety on each step. If your organization follows the requirements as stated, you may experience the following benefits: –
Please note these are general benefits that come along with all ISO standards.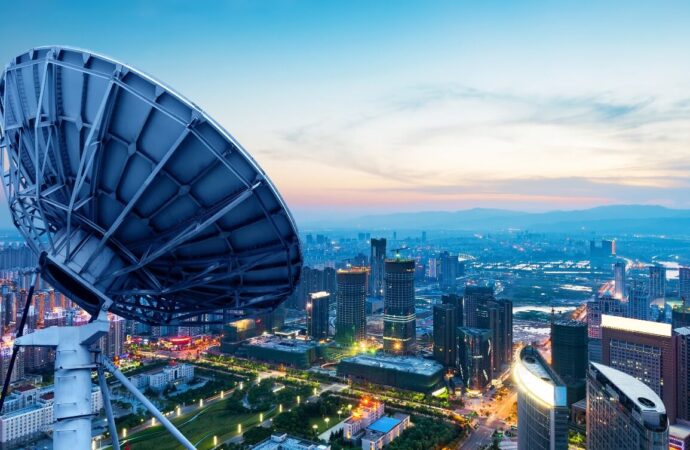 Reputation & Market Value: When you have a certification from an International agency for excellence in what you commercially do, the reputation will automatically increase. People will trust you more than ever before. Also, your market value will increase. And you'll get better opportunities than others.
Save your Costs: Be it any ISO standard; all of them focus on a perfect process-based system. It merely means the processes will be better executed and planned. When the procedures are executed better, the waste reduces. And, when there is no such process, you'll save lots of money.
Global Level Recognition: You must know that if you want your command over the global market, you need to have an identity. And, who offers a better identity than the ISO. Once you certify, you'll get an identity, that too, at a global level. And, hence you'll be eligible for operating at the global level.
What is Telecommunications TL 9000?
The TL9000 is a standard for QMS or a quality management system that focuses on product designs, production, development, delivery, maintenance, and installation. The products can be software, hardware, or even services belonging to the Telecommunication Industry.
In the wake of resigning from the ICT industry and its globalization, the need for common regulations and guidelines has become necessary along the supply chain. Like other industries, the ICT industry is prone to various risks that must be avoided at all costs. It's the reason TL 9000 exists.
TL9000 brings improvements in the form of cost reduction, better performance, and improved customer support and relations. As stated by major stakeholders of various organizations, only by laying out such guidelines or standards, can there be continuous improvement in the ICT industry?
Who Can Help You Certify?
Welcome to the ISO Pros. ISO Pros is the name organizations think of when they need help or assistance regarding consultation, training, and implementation of ISO Standards. Our experts are both professional and skilled. So, you can rely on us for your certification process. We won't issue an ISO certificate; however, we'll make you ready so that you're eligible to get one. The Telecommunication TL 9000 is one of the many standards we have helped organizations secure certificates for.
If you are here for the same, let's talk right now. We specialize in helping organizations understand and implement standards irrespective of their size, type, or domain. We uncommonly follow common processes to assure that everything goes in your favor. For better information, please refer to the steps we follow to ensure success: –
Analyze and Detection: we pay more attention to details. And, this is the reason why we begin with gaining more knowledge about your processes and business. Once we have ample knowledge, we focus on finding flaws with the potential of delaying the certification.
Rectification: You should know that your involvement is of prime importance. Once we find the issues with your help, we rectify them or at least reduce them to negligible. This helps in the better process flow, which is flawless.
Documentation & Implementation: When all these events take place, one of our team members makes sure to document everything in relation to the processes and services. It helps at the time of certificate issuance.
Once we rectify all the issues, we implement the guidelines as set by the ISO standard, which in this case, is Telecommunications TL 9000. The guidelines require acute and unparalleled attention to achieve the best results.  So, call us right now and get more detailed insights into what we do and what standards we support. It's super easy; you just have to pick the phone and ring the bell. And we'll make sure to answer your queries.
Now, let's talk about one of the standards we hold expertise in.
TL 9000 & Its Relevancy
You might wonder whether or not the TL9000 is relevant for you. Well, all the organizations associated with some field within the ICD industry who want international recognition with the help of a certified management system can find this certification more than relevant.
The TL 9000 is segregated into two major parts. The first one being the TL9000 quality management measurement handbook and the second one being the quality system handbook of requirements.
The TL 9000 standard takes reference from all the requirements, as mentioned under the ISO 9001. Here are some areas that are included: –
Life Cycle Management and Software Development
Measurement of Performance depending upon the product's reliability
Guidelines for service functions like engineering as well as installation
Guidelines for communication between suppliers and telecom operators
Sending the Quality Management Data to a central organization
If you want the TL 9000 certification, there are some guidelines you have followed. Here are those guidelines: –
You have to follow all the telecom industry requirements that apply to products falling in all the categories within the software, hardware, and service range.
You have to follow all the requirements from the telecom industry, applying to all the registrations.
You have to follow all the requirements as stated under the ISO 9001
Benefits of Telecommunication TL 9000
Like any other ISO Standard, Telecommunication TL 9000 brings its benefits for originations belonging to the related industry. Please find some benefits of certifying with TL 9000: –
QMS: Once you're certified, you can efficiently use the Quality management system to present a more consistent and reliable service.
You can easily demonstrate that your organization produces high-quality products and services without exceptions. You can display that you pay attention to efficient processing, timely deliveries, error reduction, and whatnot.
Take Control: With TL 9000, you can easily monitor, measure, and improve the Quality management system for better processes and products. And once you have total control, you can easily focus on improving and eventually maintaining the quality standards.
Revenue: You can find effective ways to reduce overall costs, improve the delivery speed, and pump up the revenue for your organization.
Have The Upper hand: With the standards mentioned above, you can have a competitive edge over others. You can deliver the best and while maintaining the low costs.
New Opportunities: Once you certify, you'll have a great Quality management system to boast about, which is continuously improving. Therefore, you'll notice numerous business opportunities and attract more revenue.
Once you follow such a standard, the customers will be more satisfied with what you have to offer. It will make you more reliable than ever. And this will also help you attract more business.
Some Highlights about Telecommunication TL 9000
Quest Forum: The TL 9000 was the creation of a quest Forum to meet the quality standards within the telecommunication industry on a global level. It defines a QMS that focuses on design, delivery, production, delivery, and installation of products.
It also focuses on providing you with a kind of measurement tool you can use to track your organization's performance and get better results.
Withers off Multiple Telecom QMS Standards: With TL 9000, you will no longer require any other Quality Management Standards for the Telecom Industry. You will observe a sharp fall in the cost of production and a better rate of customer satisfaction.
It puts a beneficial burden of people always expecting good from you. The quality expectations will rise, and it will lead to regular or consistent improvement in the supply chain.
What Should You Do?
Now that you have relevant information regarding the standard you want certification for, you can reach out to the ISO Pros. Our team comprises very professional guys who will do whatever is in their scope to help you certify.
You have two options. First, you can fill the contact form. A contact form is a simple form with text fields for you to fill in simple details. Don't worry, and it's not at all lengthy. You can enter some information, add a message, and you're done. Our executives contact you once the message reaches us.
The 2nd option is to reach out to us via phone. This option is what most people find suitable. You know the phone number, pick up the phone and call us. You may get some newbie discount if you call us right now without delay.
What is the Certification Process Like?
If it's the first time you're seeking certification, you might not know how the certification process is like. Therefore, we'll here help you gain some basic knowledge about the process. Here are some basic steps involved:-
General Assessment: This is a voluntary step. If you want the best results regarding your certification, you can choose this step. It will help you ensure that you have the necessary knowledge required for the certification procedure.
Pre Certification Audit: At ISO Pros, we help companies gain basic knowledge about the ISO standards. We perform the audits to make sure that QMS, which you have implemented, is in par with guidelines mentioned under the ISO standard.
Registration: Once we give the green signal, you can then file for certification. If everything goes well, the certification body will issue you a certificate valid for about three years.
Post Certification Audits: You should know that once the audit is completed and the certificate is issued, you'll have to host audits each calendar year after issuance. It's to make sure that you still comply with guidelines, as stated by the standard.
Expiration Audits: ISO Pros care for you. Once the term for your certificate ends, we'll perform an audit to ensure everything is still as effective as it used to be. This way, the issuance of a new certificate won't be that big a hassle.
Do you need Free Quotes?
Well, this is not something you get for free. But, wait, with ISO Pros, you can get quotes that are instant and free. We offer, to our customers, instant quotes free of charge. It's actually a quote form that you can fill in. It's somewhat similar to the contact form but serves a different purpose.
Once you're done with the form, please submit it. And, you'll be contacted soon with necessary details.
Final Decision: One thing must be clear. If you deal with ISO Pros, you deal with the best. We offer quite reasonable prices and offer the quality you can find nowhere. So, beware of those low prices and look forward to contacting the ISO Pros.